History of the name "De Lindeboom"
History of the name "De Lindeboom"
1871
Cornelis Boogaart
Cornelis Boogaart buys the inn "De Verwachting" in December 1871 from the heirs of the Sturm family and changes its name to "De Lindeboom".
1877
Gerrit Kesteloo
In 1877 Gerrit Kesteloo operates as an inn-keeper and shop-keeper. The business is still owned by Cornelis Boogaart but he sells it in 1880.
1880
Johannes Maas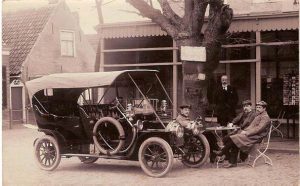 Johannes Maas purchases the inn De Lindeboom from Cornelis Boogaart and puts it up for sale in 1893.
1893
Cornelis Pieter Anthonie van Ham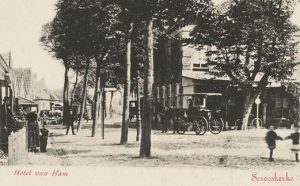 The inn de Lindeboom is bought in 1893 by Cornelis Pieter Anthonie van Ham. Van Ham leaves in 1916 for the café Valkenoord in Valkenisse
1916
H.J. Capelle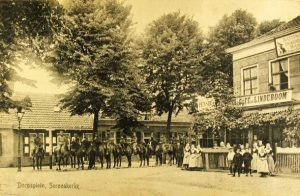 H. J. Capelle purchases the business from van Ham in 1916 and throughout the years puts the café-hotel De Lindeboom up for sale several times.
1919
Legner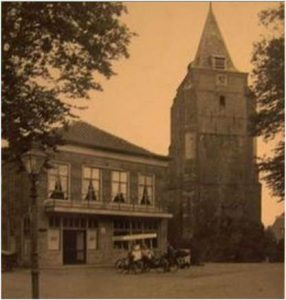 At a certain moment in time, a Mr Legner becomes the proprietor of the business. In1931 Frans Geldof becomes the new owner and gives it back its original name of "De Verwachting".
1978
From the records of 27 September 1978 regarding "De Lindeboom" on Serooskerke's village square.
It was originally a "Bondhotel", café-restaurant, lodging and coffee house, and the thing standing out most about the building is the lime tree at the front – hence the name "Llindeboom". The building is situated in Serooskerke and weathers many fierce Zeeland storms after 1870, but then a storm rages that could mark the end of its existence. The building is under threat of demolition. At least that is the decision of the Veere council on the 31st of August. Despite this, councillor Huybregt of the Municipal Affairs Department maintains that if the building is sold to an individual buyer, there has to be a clause that the building should be renovated. In the meantime it comes to light in the reports of the Veere Municipal Affairs Department, that renovation by the council is not an option.
In 1979 the building is demolished after all.
2019    
Léon Overdulve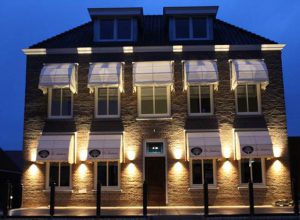 Léon Overdulve In 2019 Léon Overdulve opens the establishment on the Oostkapelseweg naming it "De Lindeboom" and thus restoring a place of that name to Serooskerke.