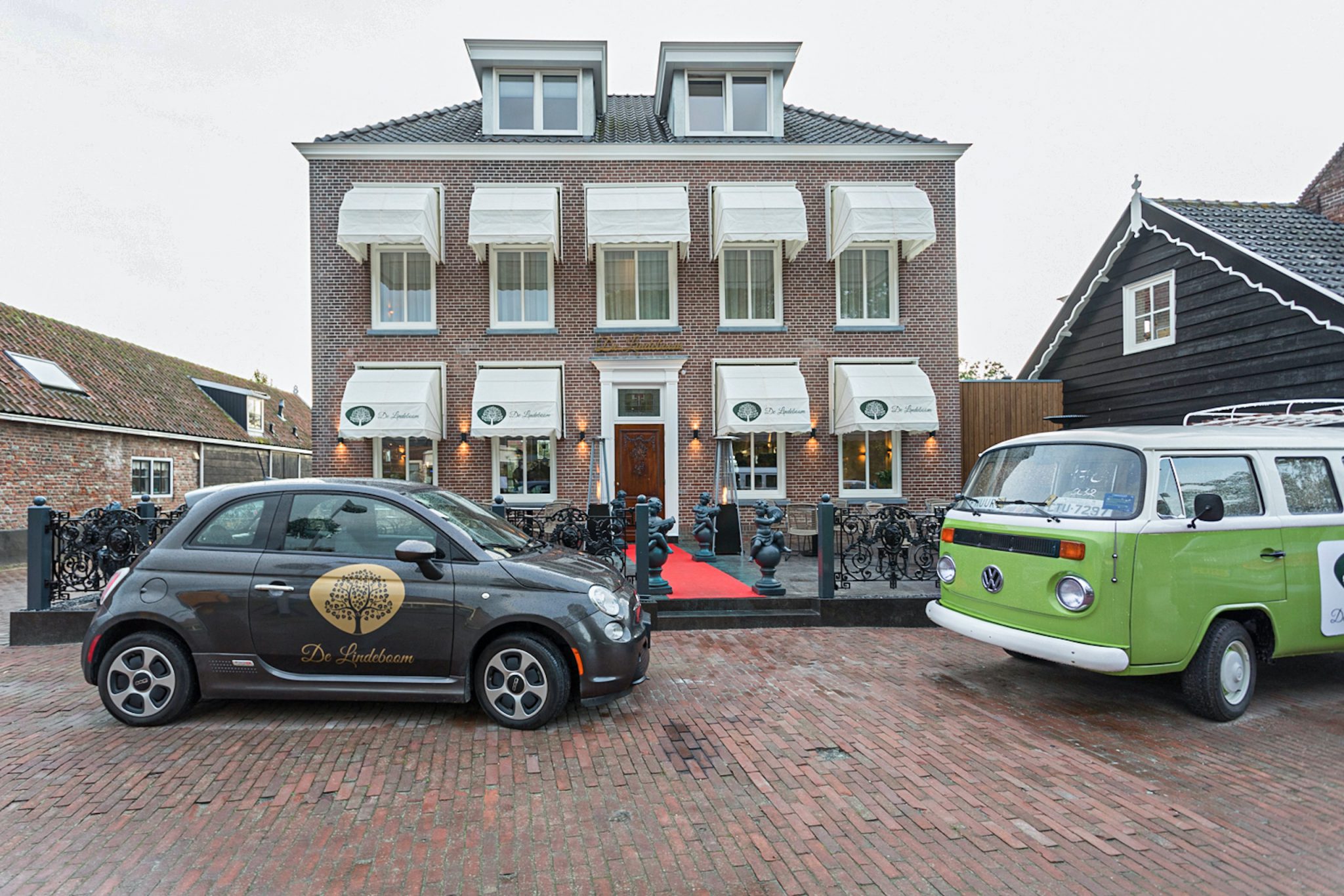 B&B De Lindeboom is situated in beautiful Zeeland, Walcheren, and lies in the middle of the best cycle  and walking routes.Our B & B rooms are equipped with all mod cons such as air-conditioning, free minibar, LED TV and modern bathrooms.
We serve our breakfast, lunch and diner in our Brasserie.
It is recommended to reserve your tabel for diner, especially during the weekend. 
Beautiful towns such as veere, Oostkapelle and Domburg are nearby and reached in just a few minutes by car and 15 minutes by bicycle. The tranquil and wide beaches of Zeeland are a must to visit and spotting deer in Oostkapelle on the walk "Mantelinge" is unforgettable!
We hope to welcome you soon!
Welcome
to De Lindeboom!
The restaurant and B&B are open.
You can book a room for every day of the week.
Do you want to celebrate something? We are happy to host a party for you.
This is also possible in combination with a room, so you can stay overnight.
You can enquire via e-mail of telephone.

We hope to see you soon!

Team de Lindeboom.
Welcome to de Lindeboom!
Welcome
to De Lindeboom!
De Lindeboom welcomes you in new circumstances in 2020. Due to Covid-19 we were forced to close our doors. We hope to open our doors again on June 1st and welcome our guests.
We will have some house rules, which we all have to comply and live by to create a safe environment for our guests and staff.
The house rules will be the following:
Please keep your distance at 1,5 meter from each other
If you would like to come for lunch or dinner in our Brasserie, you have to reserve your table. If you would like to sit outside on our terrace, you may do so without reservation.
Breakfast, lunch and dinner will be served at a social distance
You have to clean your hands before being seated, we have alcohol and tissues available at the entrance
Our staff will give you instructions, such as walking route and seating plan. Please listen to them carefully and follow their instructions
Do you have symptoms of a cold or not feeling well? Please stay home. We will be flexible with cancellations for dinner and rooms
At entering the Brasserie, a staff member will ask questions about your health. Please answer them correctly
Together we will create a nice environment, we look forward to welcoming you at De Lindeboom!